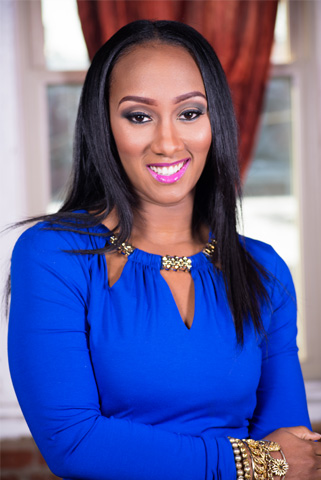 Lady Fran Reid-Barnes
Pastors Wife & Teacher
Affectionately referred to as "Lady Fran," Lady Fran Reid-Barnes is Spirit-Filled, Poignant, and Prophetic with a no holds bar flair. Best known for her organic and transparent nature Lady Fran allows Jesus's heart and ministry to guide her in all that she does. She has a true heart for women and teens and allows those groups to be the focus of her ministry.
Lady Fran is a licensed minister in the A.M.E. Church and is highly sought after as a preacher and teacher regarding: prayer, womanhood, deliverance, and self-care. She is a dynamic businesswoman with a background in marketing, and public relations. In 2017 she launched Workout & The Word, and the Prayers & Pajamas 6 Week E-Course ('18) for women. Lady Fran is a 2009 Spelman graduate, with a B.A. in Theatre graduating Phi Beta Kappa and Magna Cum Laude. With a heart for women and teens, she continues to provide women with applicable tips for success in the areas of relationships, self-esteem, and fitness.
Lady Fran is the proud wife of Rev. Willie N. Barnes Jr.- Pastor of Greater Bethel, A.M.E Church in Miami, FL. She is more than thrilled to serve alongside her husband and the people of Greater (also known as Greater Bethel A.M.E Church) during this time of revival while loving, learning, and leading the people of Downtown/ Overtown Miami.