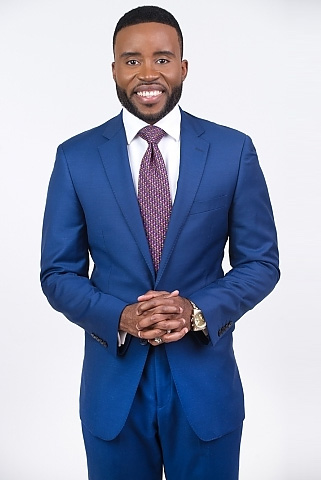 Rev. Willie N. Barnes Jr.
Pastor
The Rev. Willie N. Barnes Jr. is an anointed preacher, teacher, motivator, and pastor, committed to delivering a relevant and contemporary message focused on faith, encouragement, and empowerment.
A native of Lakeland, FL, Rev. Barnes and was introduced to Jesus Christ at New Bethel African Methodist Episcopal Church, where he served in various ministries prior to and during his collegiate journey. It was here that Rev. Barnes first began to understand that his life would be rooted in ministry and service.
In the fall of 2005, Rev. Barnes matriculated to Florida Agricultural & Mechanical University (FAMU) where he majored in Public Relations and minored in Religion. During his time there, he participated in various organizations and achieved high academic honors. Rev. Barnes graduated Summa Cum Laude from FAMU in the spring of 2009.
It was during his journey at FAMU, where Rev. Barnes publically and formally acknowledged his call to ordained ministry and delivered his initial sermon in 2007. Subsequently, Rev. Barnes was elected and ordained an Itinerant Elder in the Central Conference of the 11th Episcopal District.
Upon completion of his undergraduate degree, Rev. Barnes entered the Master of Divinity degree program at Yale Divinity School (YDS) in the fall of 2009 and graduated in 2012. During his time at YDS he was involved in Yale Black Seminarians, Student Council, and the Methodist Studies Committee. Currently, he is a member of Kappa Alpha Psi Fraternity Inc.
In 2012, Rev. Barnes began his pastoral ministry with an appointment to Bethel A.M.E. Church, in DeLand, FL. During his time there, he led this historic congregation through a period of growth, rebranding, and community-focused ministry. From 2013-2018, Rev. Barnes served as pastor of Mount Zion A.M.E. Church in Daytona Beach, FL. In addition to his pastoral ministry, Rev. Barnes also held positions as adjunct professor of religion at Bethune-Cookman University and University Chaplain at Stetson University in DeLand, FL. Rev. Barnes is also currently enrolled in the Sociology PhD program at the University of Central Florida where his interests include race, religion, and social inequalities.
As of November 2018, Rev. Barnes was assigned as pastor of the Greater Bethel A.M.E. Church, a historic congregation in downtown Miami, FL. He is the proud husband to Lady Fran Reid-Barnes, a sixth generation A.M.E. preacher and entrepreneur.